Let customers speak for us
How do we do it ?
We collect the unused or gently used newsprints, flyers from local libraries and printers. We clean it without using any chemicals or bleaching. Then We handmake the papers into paper bags, wine bags and gift bags.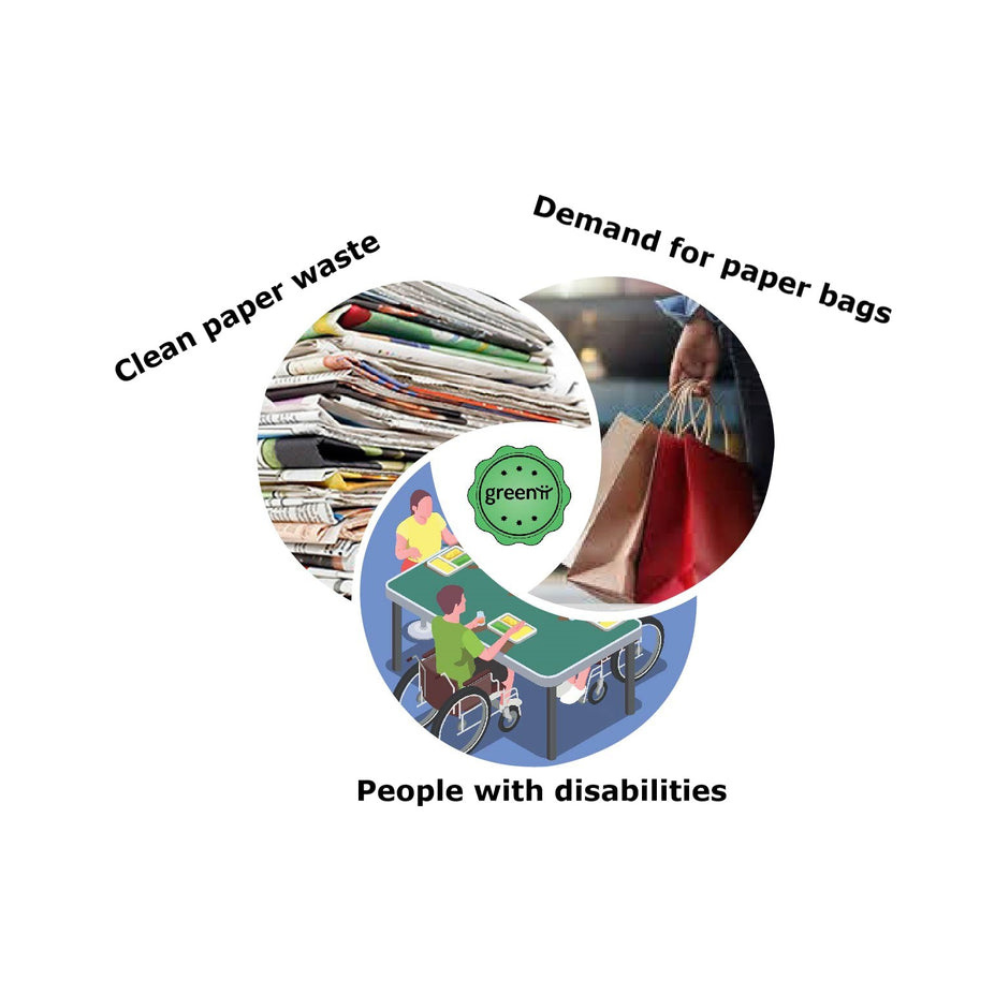 It's a Win-Win-Win situation, for the People, Planet and future.
"A tree saved, is equal to a tree planted"
Our Up-cycled paper bags focuses on:
1) Hire vulnerable people
2) Saving trees
3) Reducing carbon emissions
4) No chemicals, no de-inking or no pulping or no bleaching
Try our Samples
CONTACT FORM
If you have any query then feel free to ask us anything you want!